If you've ever put on a pair of Uggs, you know you'll never want to take them off – it feels like stepping into a cloud. Their appearance? That's up for debate. Uggs, after all, were created for function, not form; the shoes were originally designed to keep Australian surfers' feet warm while they watched the waves on the beach. Though the Ugg brand was created by Brian Smith in the late 1970s, it wasn't until Oprah put them on her list of "favourite things" in 2000 that they became a household name. Since then, Uggs have left fashion experts divided. From being featured in Vogue to various worst-dressed lists, Uggs are much more than a fad. Today, the Ugg brand continues to grow, offering a wide variety of shoe styles – many of which come with a considerable price tag. Your Uggs deserve to be cared for properly. Unfortunately, one walk around the corner in Toronto can leave them salt-stained and dirty. Here are a few quick tips on how to clean and care for your Uggs: 
To Remove Salt Stains
Mix 1 cup of water with 1 tablespoon of distilled white vinegar
Dip a clean cloth or cue tip into your mixture and dab the salt or scuff stains gently
Dampen a sponge with clean water and wet the boots evenly all over. Warning: do not soak, this will only leave more watermarks
Stuff your boots with tissue paper or paper towel
Leave to air dry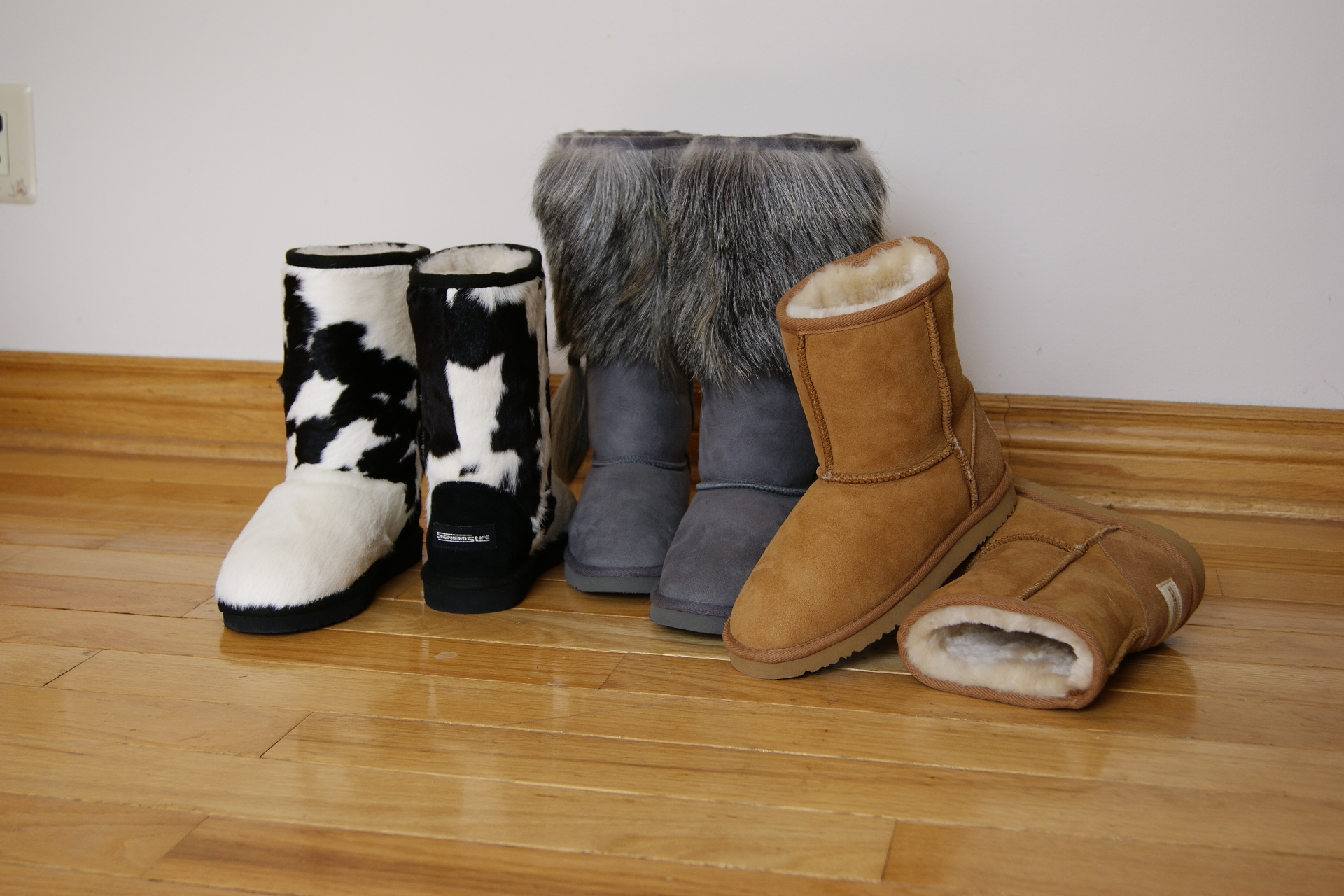 To Remove Smell
Sprinkle ¼ cup of baking soda into each boot and leave overnight

Vacuum it out in the morning 
To Store
Never put your damp Uggs in storage – always let them air dry for at least one day. To ensure Uggs keep their shape during off-season, use rolled up towels or stuff them with tissue paper.
Remember: Uggs are made of natural fibres and should always be hand washed – never thrown in the washer or dryer.
Want your Uggs to feel like new? Treat them to a spa day at Gibson's with our signature Ugg Cleaning Service. At Gibson's, we use a gentle and green cleaning method to rid your boots of any salt, dirt, or oil stains and offer complimentary minor repairs for any small holes or undone stitching. They'll be returned stuffed with tissue paper and feel just as cozy as ever.
.
Sign Up to receive 15% Gibson's Hotel Grade Bed Sheet Cleani