CALL US MOOSE KNUCKLES CLEANING AFFICIANDOS
Recommended By Moose Knuckles Yorkdale 
Whether you need your Moose Knuckles vest, parka, or bomber cleaned, our team of garment care professionals is here to help. After thoroughly inspecting your luxury outerwear, our professional dry cleaner will determine how to treat your coat with one of our eco-friendly cleaning methods. Your pieces will be returned fresh and ready to wear. 
FREE PICK UP AND DELIVERY AVAILABLE ACROSS THE GTA
OR
Live outside our service area? You can ship us your coat and we'll clean it and send it back to you! Send us an email at customerservice@gibsonscleaners.com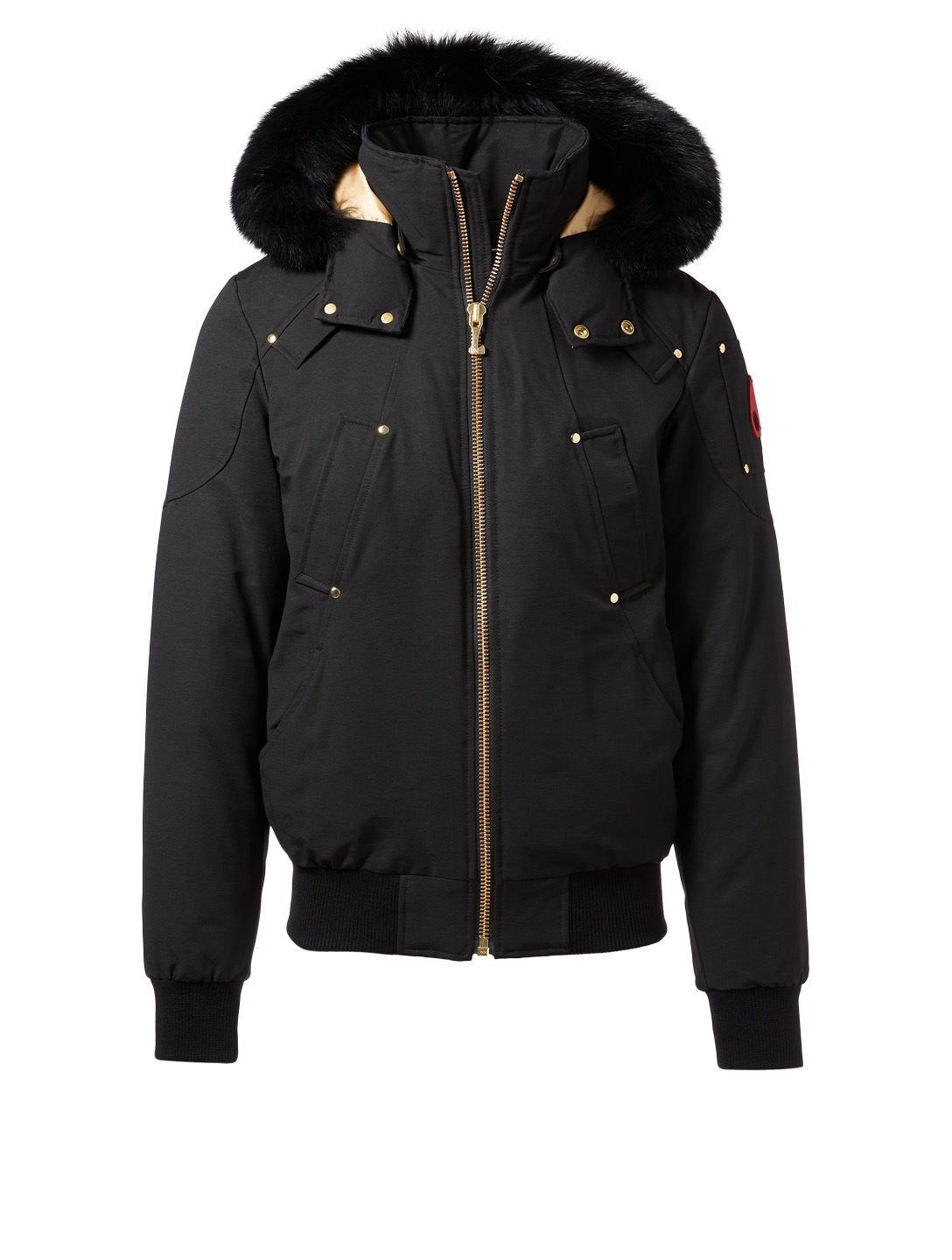 Waist Length
$85.31 + HST
Children's Coat:
$68.16 + HST
Hip/Knee Length
$91.88 + HST
Children's Coat:
$73.50 + HST
Full Length
$98.44 + HST
Children's Coat:
$78.75 + HST
Here's how our Luxury Outerwear cleaning process works…
When it comes to dry cleaning my items, I trust no one but Gibson's. Impeccable service, quick turnaround and a clean look every single time!
FREQUENTLY ASKED QUESTIONS
How long will it take to clean my Moose Knuckles coat?
Parkas or other Moose Knuckles garments dropped off at our dry cleaning stores will be cleaned and ready for pick-up within three to five days. Customers who use our pick-up and delivery service will receive their items on the next scheduled service day. 
How much does it cost to clean a Moose Knuckles parka, bomber, or full length jacket?
Here are our prices for basic Moose Knuckles styles. These prices do not include tax.
Waist Length Parka… $85.31+
Knee Length Parka… $91.88+
Full Length…$98.44 +
If my coat has fur, should I remove it before cleaning?
If possible, please unzip the fur from your hood before cleaning. If the fur trim is attached or needs to be cleaned it's not a problem – we are experienced in cleaning these kinds of materials. Heavily soiled fur trims may need to be sent to our fur specialist which could take additional time. 
What does it mean to be recommended by Moose Knuckles?
Moose Knuckles recognizes Gibson's as a leader in the dry cleaning industry. We use best in practice cleaning and care processes.
Where do you pick up and deliver in the Greater Toronto Area?
We pick up and deliver Canada Goose garments across the Greater Toronto Area. Our service area includes Toronto, Etobicoke, Scarborough, Oakville, Burlington, Mississauga, and Brampton.
What our customers are saying…
This was my first time getting my winter coats dry cleaned after years of owning them and let me tell you the quality and customer that Gibson cleaners provided is top notch!
I was initially scared to get both my Moose Knuckles bomber and parka get dry cleaned by just any dry cleaners because of the horror stories so I did my research and found Gibson's as the top dry cleaners in Toronto (btw I am from Brampton) and is the only authorized Canada Goose dry cleaners. From the initial phone call with Linley to picking up the coats I have been very satisfied and happy with the outcome. It feels that I am getting a brand new coat again!
This is why I love family owned businesses, they really take care of their work along with treating their customers/clients as their own. I highly recommend them for all your dry cleaning needs! If I can give higher than 5 stars I will, that's just how satisfied I am.
Check Out Our Blog: Let's Talk Textile Care
Sneakers have become more than just comfortable footwear; they have evolved into a fashion statement, a reflection of individuality. With the rise of limited-edition Air Forces and YEEZYs, sneakers have cemented themselves into mainstream and luxury fashion. For...