There's another reason to love your favourite wool sweater. Aside from keeping you warm and stylish all winter long, wool doesn't wrinkle, it repels stains, and even contains lanolin oils which make it naturally antimicrobial. This means you can wear your wool sweater five to six times before cleaning. Here's what you need to know about cleaning and caring for wool.

Stains
Eek! You spilt coffee all over your new wool sweater. Can you treat the stain in the moment? If yes, don't panic. Wool naturally repels stains, so it won't set into the fabric instantly. Grab a clean towel or cloth and dab the stain away until it disappears. For older stains, try running the stained area under cold running water. If it doesn't lift from the fabric after a few minutes, take it to a professional or you might damage the fibres.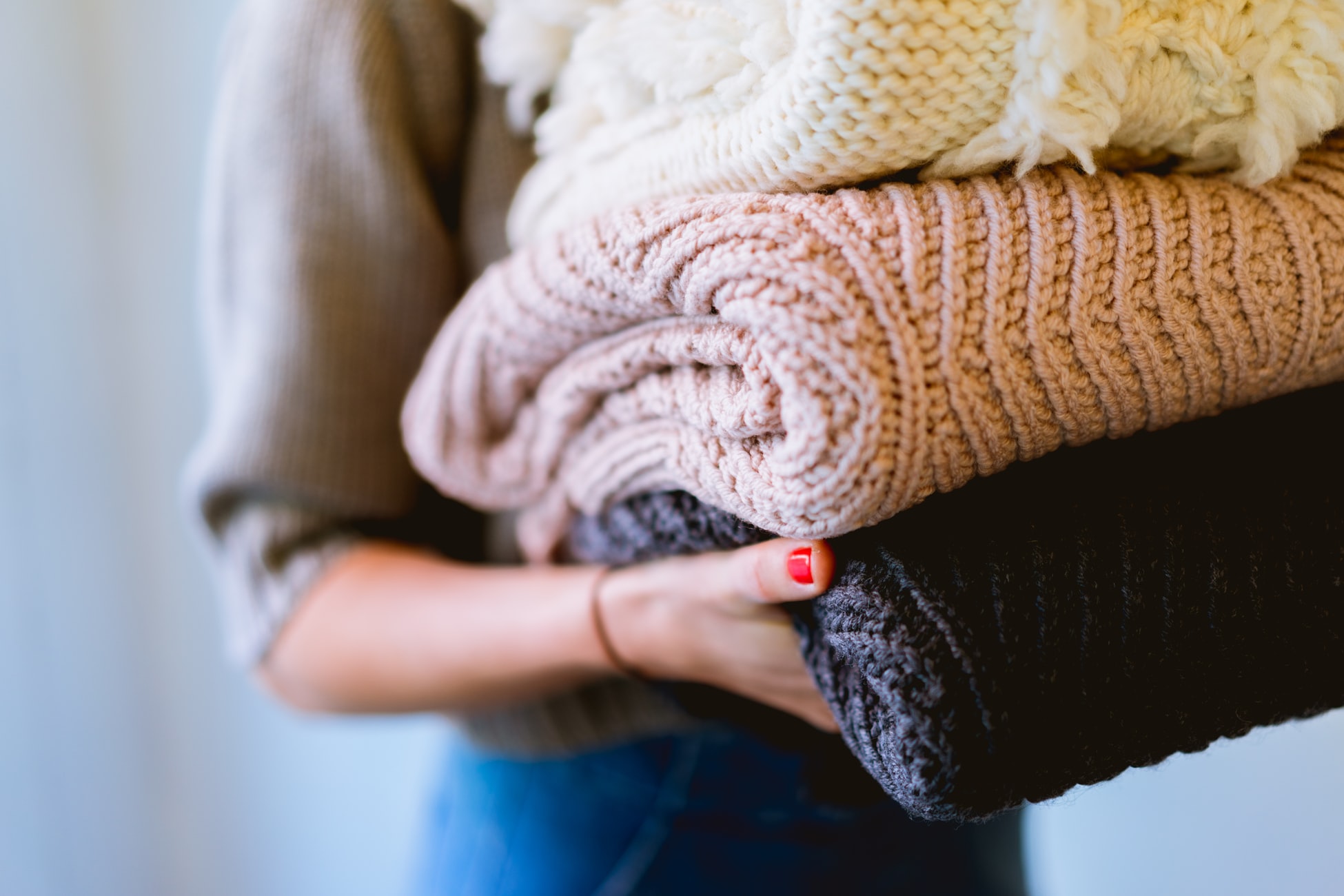 Wash – Hand Wash or Dry Clean Only
Never put wool in the washing machine. The friction from its cleaning cycle will cause damage, shrinkage, or what is known as felting. Opt for hand-washing or send it to a professional dry cleaner like Gibson's. To hand wash, turn your sweater inside out and soak it in cold water for 10 to 20 minutes. Make sure you're using a special detergent for wool, like a wool or cashmere shampoo. Next, gently wring out your sweater until it's free of suds. Rinse with cold water, then dab the excess moisture with a towel.
Shaping & Drying
Before drying your sweater, you'll need to "block" or re-shape it back to its original form. When your sweater is damp, smooth out the fabric and gently tug it back to its original shape. When drying, lay flat. Do not put your wool sweater in the dryer.
There's a reason wool has been worn for thousands of years. It's warm, practical, and easy to care for. The easiest and quickest way to care for your wool? Send it to Gibson's. Our team will hand inspect your sweater to determine the best method of cleaning. We're proud to use GreenEarth technology an environmentally sound cleaning process which is gentle on your clothes and the environment. Have questions about how we clean wool? Send us an email or leave a comment.
Sign Up to receive 15% Gibson's Hotel Grade Bed Sheet Cleani